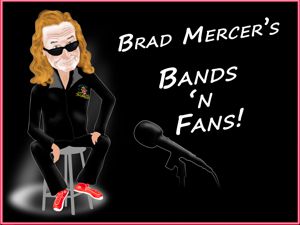 Brad Mercer's Bands 'N' Fans
Promoting new musical talent since 1987
Yep, we're on Facebook

WHERE TO HEAR US:
Brad's Upcoming Gigs:
(See Brad Performing Live)
There are no gigs on the calendar,
at this time.
Brad's Blog
HAPPY NEW YEAR!
Thanks for tuning into my New Years show. And many thanks for your generous contributions to the BNF website and requests for an autographed photo. Get ready for another fun show next week with more great new indie artists!
I love hearing from you!
Please send me your comments or feedback on this blog post
Click here
--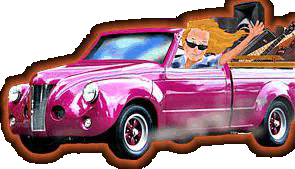 RECENTLY PLAYED:
"DON'T GET BETTER THAN THAT"


by: LOCASH
in: Nashville, TN


"I GOT THIS"


by: JERROD NIEMANN
in: Nashville, TN


"CRAZY IDEA"


by: JESSICA LYNN
in: Brooklyn, NY


"WE BURN"


by: MAGGIE BAUGH
in: Deerfield Beach, FL


"AIN'T NO SAINT"


by: PAIGE WILLIAMS
in: Los Angeles, CA


"DRUNK GIRL"


by: CHRIS JANSON
in: Perryville, MO


"THE DEVIL'S DOOR"


by: MATT WESTIN
in: Pittsburgh, PA


"OUR REDNECK OF THE WOODS"


by: MATT WESTIN
in: Pittsburgh, PA


"SONG FOR A SATURDAY NIGHT"


by: KENNY CHARLES
in: Orange Country, CA


"BOOTS OFF"


by: TERRY MCBRIDE
in: Austin, TX


"HEARTBREAK SONG"


by: OCTOBER ROSE
in: NYC


"COUNTRY SONG"


by: CASEY DONAHEW
in: Texas


"ONE FINE DAY"


by: LAUREN ASHLEY & THE TRAINWRECKERS
in: Nashville, TN


"LOST"


by: WALKER MCGUIRE
in: Nashville, TN


"STILL THE SAME"


by: SUGARLAND
in:


"WHERE HAVE I BEEN ALL MY LIFE"


by: NICKI REZAK
in: Kearney, NE


"GAME CHANGER"


by: MARTY HEDDIN
in: Garland, TX