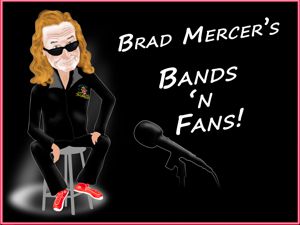 Brad Mercer's Bands 'N' Fans
Promoting new musical talent since 1987
Yep, we're on Facebook

WHERE TO HEAR US:
Brad's Upcoming Gigs:
(See Brad Performing Live)
There are no gigs on the calendar,
at this time.
Brad's Blog
Welcome To The Country Showdown!
Do you have the talent and drive to be country music's next big star? Then welcome to America's largest country music talent search, The Country Showdown where stars like Garth Brooks, Billy Ray Cyrus, Sara Evans, and Jason Aldean all got their start on the road to stardom. Now, it's your turn. It's the 2014 Country Showdown brought to you by, The Party in the Pasture at Shadow Hills RV Resort and Fantasy Springs Resort Casino.
This free and open to the public event will be held at the amazing The LIT Lounge, located inside Fantasy Springs Casino, at 84-245 Indio Springs Pkwy, in Indio, CA and will provide the perfect atmosphere to feature seven of the best and most entertaining country artists.
You'll need to submit two songs in MP3 or CD format, along with a photo and bio. Songs submitted must be the same songs they will perform if chosen as one of the 7 competitors selected by Kix Hot Country to perform in front of a panel of judges and live audience at the 33rd Country Showdown on Sunday, July 27th, from 5-8pm. Submissions will be accepted by email at kixHotCountry@gmail.com or can be dropped off at our offices located at in Joshua Tree or Palms Desert (address located on the contact us sections of the KXCM website). Entries by email must be received no later than June 27th, 2014 at 11:59pm or by person, must be dropped off by 5:00pm that day. Brad Mercer's Bands 'N Fans with pick "The Wild Card" for contestant #7 so upload you WAV files to me as well! Good Luck!

I love hearing from you!
Please send me your comments or feedback on this blog post
Click here
--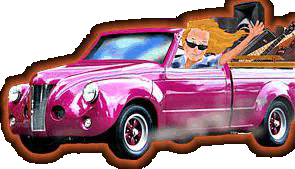 RECENTLY PLAYED:
"DON'T GET BETTER THAN THAT"


by: LOCASH
in: Nashville, TN


"I GOT THIS"


by: JERROD NIEMANN
in: Nashville, TN


"CRAZY IDEA"


by: JESSICA LYNN
in: Brooklyn, NY


"WE BURN"


by: MAGGIE BAUGH
in: Deerfield Beach, FL


"AIN'T NO SAINT"


by: PAIGE WILLIAMS
in: Los Angeles, CA


"DRUNK GIRL"


by: CHRIS JANSON
in: Perryville, MO


"THE DEVIL'S DOOR"


by: MATT WESTIN
in: Pittsburgh, PA


"OUR REDNECK OF THE WOODS"


by: MATT WESTIN
in: Pittsburgh, PA


"SONG FOR A SATURDAY NIGHT"


by: KENNY CHARLES
in: Orange Country, CA


"BOOTS OFF"


by: TERRY MCBRIDE
in: Austin, TX


"HEARTBREAK SONG"


by: OCTOBER ROSE
in: NYC


"COUNTRY SONG"


by: CASEY DONAHEW
in: Texas


"ONE FINE DAY"


by: LAUREN ASHLEY & THE TRAINWRECKERS
in: Nashville, TN


"LOST"


by: WALKER MCGUIRE
in: Nashville, TN


"STILL THE SAME"


by: SUGARLAND
in:


"WHERE HAVE I BEEN ALL MY LIFE"


by: NICKI REZAK
in: Kearney, NE


"GAME CHANGER"


by: MARTY HEDDIN
in: Garland, TX