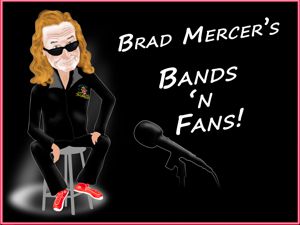 Brad Mercer's Bands 'N' Fans
Promoting new musical talent since 1987
Yep, we're on Facebook

WHERE TO HEAR US:
Brad's Upcoming Gigs:
(See Brad Performing Live)
There are no gigs on the calendar,
at this time.
Brad's Blog
Alan Jackson Concert!
I just returned from the Alan Jackson concert at Fantasy Springs Resort Casino. He put on a great show as I knew he would. He told me to say hi to each and every one of you!
The downside was five women sitting right next to my sister and I would not SHUT UP through the entire concert! (you know who you are) Next time TAKE IT OUTSIDE!!! There...I feel better.

LINK: Alan Jackson
I love hearing from you!
Please send me your comments or feedback on this blog post
Click here
--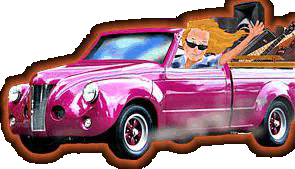 RECENTLY PLAYED:
"DON'T GET BETTER THAN THAT"


by: LOCASH
in: Nashville, TN


"I GOT THIS"


by: JERROD NIEMANN
in: Nashville, TN


"CRAZY IDEA"


by: JESSICA LYNN
in: Brooklyn, NY


"WE BURN"


by: MAGGIE BAUGH
in: Deerfield Beach, FL


"AIN'T NO SAINT"


by: PAIGE WILLIAMS
in: Los Angeles, CA


"DRUNK GIRL"


by: CHRIS JANSON
in: Perryville, MO


"THE DEVIL'S DOOR"


by: MATT WESTIN
in: Pittsburgh, PA


"OUR REDNECK OF THE WOODS"


by: MATT WESTIN
in: Pittsburgh, PA


"SONG FOR A SATURDAY NIGHT"


by: KENNY CHARLES
in: Orange Country, CA


"BOOTS OFF"


by: TERRY MCBRIDE
in: Austin, TX


"HEARTBREAK SONG"


by: OCTOBER ROSE
in: NYC


"COUNTRY SONG"


by: CASEY DONAHEW
in: Texas


"ONE FINE DAY"


by: LAUREN ASHLEY & THE TRAINWRECKERS
in: Nashville, TN


"LOST"


by: WALKER MCGUIRE
in: Nashville, TN


"STILL THE SAME"


by: SUGARLAND
in:


"WHERE HAVE I BEEN ALL MY LIFE"


by: NICKI REZAK
in: Kearney, NE


"GAME CHANGER"


by: MARTY HEDDIN
in: Garland, TX