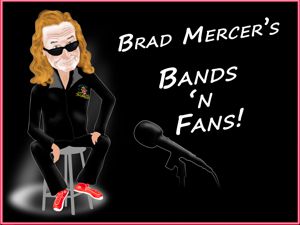 Brad Mercer's Bands 'N' Fans
Promoting new musical talent since 1987
Yep, we're on Facebook
WHERE TO HEAR US:
Brad's Upcoming Gigs:
(See Brad Performing Live)
There are no gigs on the calendar,
at this time.

if it doesn't play on your device, click here to download the mp4 video file.
Check out the Video of the Week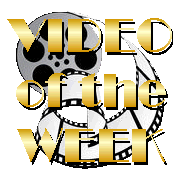 Brad Mercer's Bands 'N Fans is a two hour syndicated radio show featuring the best in new country releases plus new up and coming country bands and artists who are unsigned and looking for air play. If that's you, then click on SUBMIT YOUR SONG. We stream worldwide & on FM Radio from Palm Springs, CA on


Brad's Pick
for the Country Showdown wildcard slot has been selected

Thanks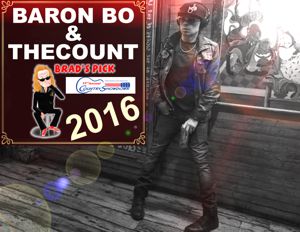 to all you artists who submitted songs to me.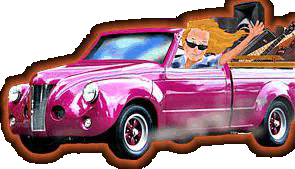 RECENTLY PLAYED:
"Roll Me A Song"


by: Arty Hill
in: Texas


"Drunk Wedding Day"


by: Kenny Charles
in: La Habra CA.


"Lonely Over You"


by: Kylie Mac
in:


"Rio Grande"


by: Jessica Meuse
in: Los Angeles, CA


"Brother In Arms"


by: Shawn Michael Perry & Only The Brave
in: Sedona


"Shot Of Whiskey"


by: Drew Hale
in: Traverse City, MI


"El Paso Skyline"


by: Drew Hale
in: Traverse City, MI


"Moonshine River"


by: Sawdust Road
in: Houston, TX


"Every Song Sounds The Same"


by: Tim McDonald Band
in: Nashville, Tn


"Dead Man's House"


by: Kree Harrison
in:


"Boomerang"


by: Lavendine
in:


"Cold Creek"


by: Parker Willingham
in:


"Just Got Paid"


by: Dee Jay Silver/Austin Webb
in:


"A Little More Summertime"


by: Jason Aldean
in: Nashville, TN


"No Goin' Home"


by: Ward Davis
in: